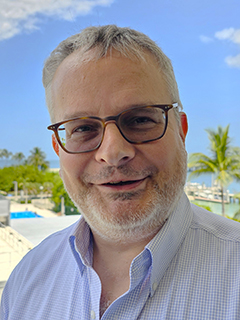 Welcome to the Ocean Sciences (OCE) graduate program at the Rosenstiel School! The department is composed of faculty, staff, and students formerly affiliated with the Divisions of Meteorology and Physical Oceanography, Marine and Atmospheric Chemistry, and Applied Marine Physics. The new OCE graduate program naturally fosters multidisciplinary research and education in a wide variety of topics at the interfaces between physical, chemical, and biological oceanography. Simultaneously, we have maintained all of our disciplinary strengths.
Our Ph.D. students focus in one of four broad research concentrations: Air-Sea Interaction and Remote Sensing; Marine Biogeochemistry; Marine Biophysical Interactions; and Ocean Dynamics. Our Ph.D. students are typically supported for three years as a research assistant on a faculty-led research grant, and for two years as a Rosenstiel School-sponsored teaching assistant. We offer competitive stipends to our students, currently about $30k per year, and we provide health insurance. We also offer M.S. degrees, and – for those in a hurry to enter the workforce – Master of Professional Science degrees with specializations in Applied Remote Sensing and Natural Hazards and Catastrophes.
I would like to emphasize that the Department of Ocean Sciences, the Rosenstiel School, and the University of Miami as a whole are committed to a culture of belonging and we value diversity, equity, and inclusion because we believe these values are generally important and help to produce better science and better scientists. Diversity and inclusion benefit problem solving by enhancing creativity and critical analysis in work groups. Equity improves satisfaction and fairness in the workplace, giving us all a sense of belonging. Our students are an especially diverse cohort, attracted by our location in the cosmopolitan city of Miami. Examples of some specific initiatives in this field can be found on the following pages:
Culture of Belonging:
https://culture.miami.edu/resources/direcct-values/index.html
Multicultural Student Affairs:
https://msa.studentaffairs.miami.edu/
Rosenstiel School Diversity, Equity, and Inclusion Committee:
https://diversity.rsmas.miami.edu/deic-statement-of-commitment/index.html
The Rosenstiel School offers a stimulating academic environment with a collegial community in this exciting, diverse, multicultural, international, and beautiful city. Our outstanding faculty and research facilities make the Rosenstiel School an ideal place to study the ocean sciences. If you have any questions about graduate student opportunities in OCE at the Rosenstiel School, please contact me.
Come join us!
Prof. Roland Romeiser
Graduate Program Director
rromeiser@rsmas.miami.edu