Welcome and thank you for your interest in the Marine Geosciences (MGS) graduate program at the Rosenstiel School of Marine, Atmospheric, and Earth Science. The MGS program is focused on studying the geology, geophysics, and geochemistry of the Earth system. We offer Ph.D. and M.S. degrees to prepare students for a career in their area of interest. If you want to be part of the community of scientists probing the nature of our planet, then this is the place for you.
MGS has a diverse faculty engaged in a variety of projects on marine geophysics, geochemistry, geodesy, geomagnetism, paleoceanography, petrology, sedimentology, and seismology. We are housed with top-notch research centers and labs, including the Comparative Sedimentology Laboratory, Core Imaging Laboratory, Neptune Isotope Laboratory, Seismology and Geodesy Laboratory, and Stable Isotope Laboratory.
MGS students work closely with faculty at the forefront of research on earthquakes, volcanoes, plate tectonics, hydrothermal seafloor vents, and paleoclimate. There are numerous opportunities to go on research cruises or assist with field programs on land. Faculty and students also emphasize interdisciplinary study where geological phenomena interact with or are influenced by processes generally studied in other disciplines, such as ocean currents, climate, and biological evolution.
To stay up-to-date with our news and events, please follow us on Facebook. I encourage you to email MGS faculty members directly with specific questions about their research and to find out if they are recruiting students in the upcoming academic year. Please feel free to reach out to me with any questions about the degree programs. The staff in our Graduate Studies Office is always happy to answer general questions about the Rosenstiel School and our graduate programs, and they can be reached at gso@rsmas.miami.edu.
Thank you again for your interest in MGS and we look forward to receiving your application!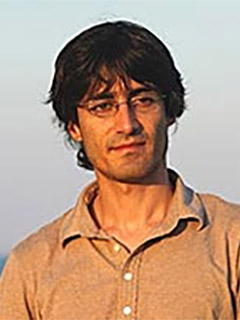 Sincerely,
Ali Pourmand
Director, Marine Geosciences Graduate Program
a.pourmand@miami.edu